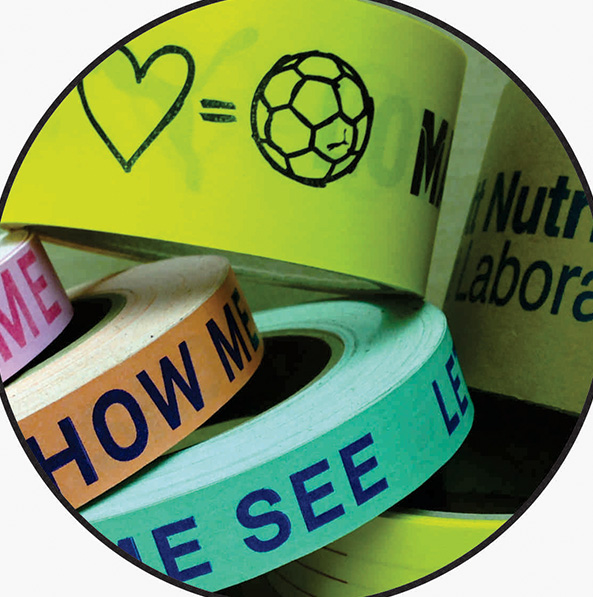 In multiple widths and colors, our selections of printed flatback tape products are excellent for your company's packaging needs. Extremely durable and made with only the highest quality materials, Continental Tape Printer's entire product line is made to withstand a multitude of conditions, including high temperature and high humidity environments.

Product # I-F2 is our Flatback tape that offers clean removal to a multitude of substrates.
Product # I-27 is another Flatback tape that offers the same clean removal, but works extremely well with embroidery applications.
Both are repositionable, and are offered in many colors.
Stock colors are White (This is a bright white color) and Yellow (This is a very bright color, but is not fluorescent).
Available colors: Red, Orange, Green and Blue. We also offer this in an Orange fluorescent color, larger minimums do apply for this color.
Most PMS colors can be made by a method called Flood Coating our white tape.

Although we can slit to almost any size, standard sizes are as follows:
9.375 mm; 12 mm; 18 mm; 24 mm; 36 mm; 48 mm; 72 mm;
We can also make almost any length roll you may need. 55 yards is the standard length.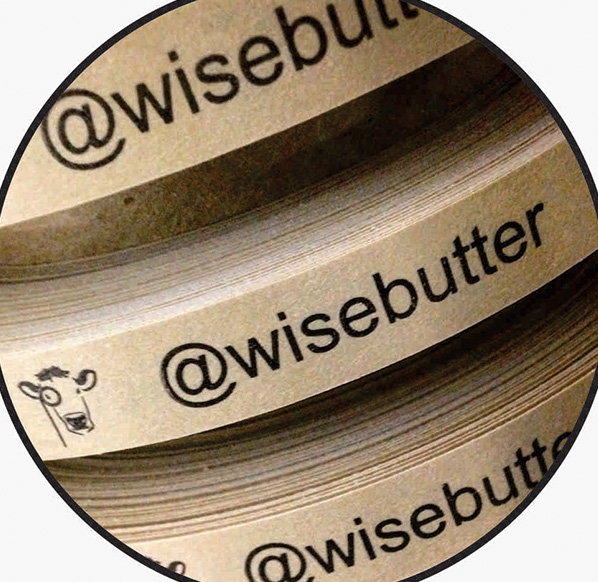 After years of R & D we have figured out how to print on an unprintable Kraft Flatback Tape. Our "Kraf-T" flatback has that brown carton look and feel you have been searching for.

This tape has a very agressive adhesive, and can handle packages up to 8 pounds. Using this as a primary tape for sending via courier may not be adequate. See your couriers' guidlines for approved tapes for carton sealing applications. Available widths are 12 mm, 18 mm, 24 mm, 36 mm, 48 mm, and 72 mm x 55 yards. We can custom convert to your desired size and length.